Dear Valued Customer,
In the light of recent events, our Prime Minister, Tan Sri Muhyiddin Yassin has just announced business as usual from 4th May 2020 onward. The workforce returning to full force, the implementation of Infection control and prevention SOP should be the utmost priority of all the businesses in ensuring the safety of their employees and customers alike.
If your premises have been shut down during the Movement Control Order period, it is crucial to disinfect and sanitize your premises prior to opening for business as part of SOP set by the Government. Frequent disinfection and sanitation also should be carried out in your premises as a safety precaution. It provides assurance to your employees and customers that they are safe returning to work.
This assurance includes cleaning and disinfecting surfaces or objects that are frequently touched, also known as the critical touch points. The frequent disinfection of these critical touch points is crucial to combat Covid-19 infection, apart from practising personal hygiene.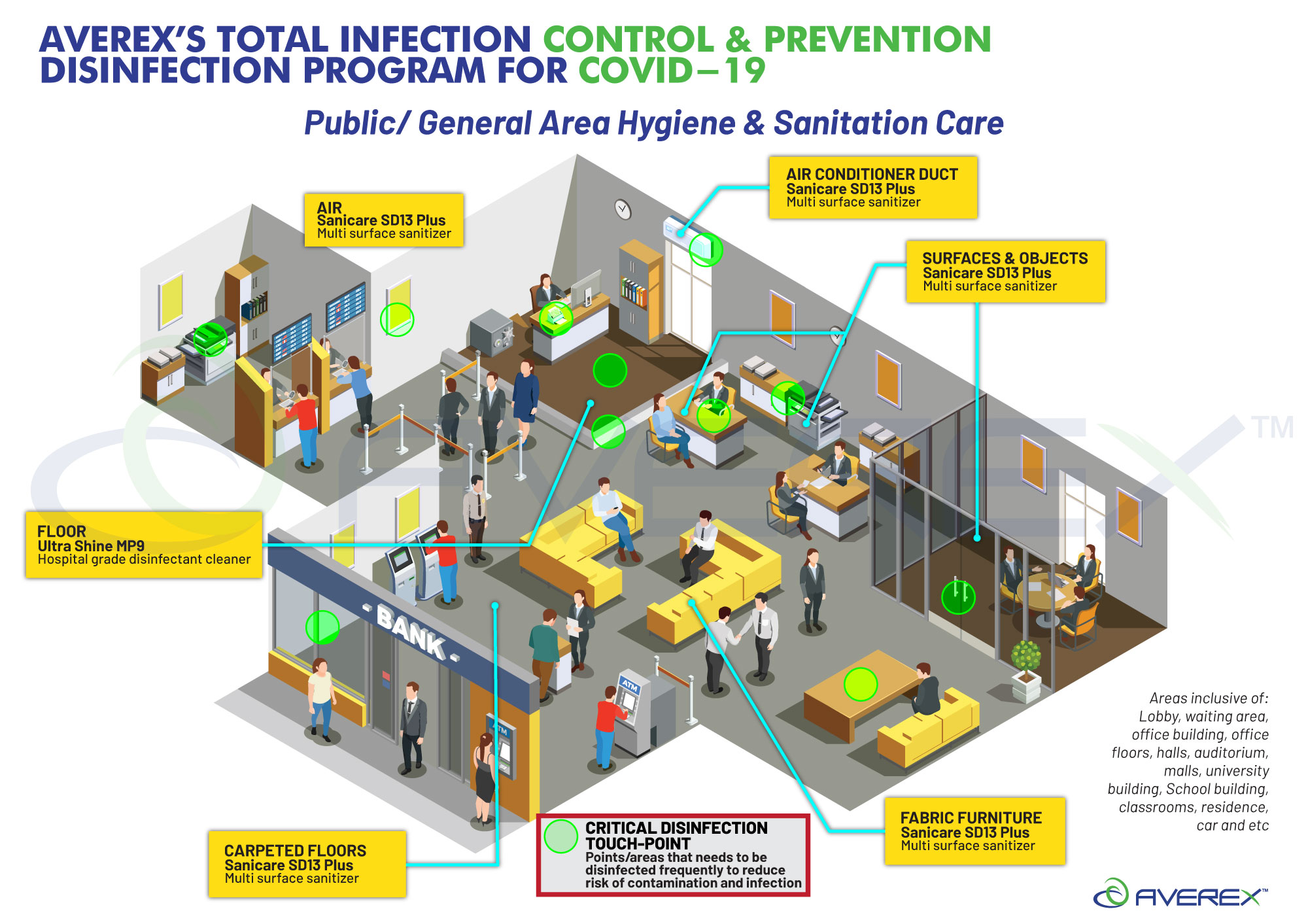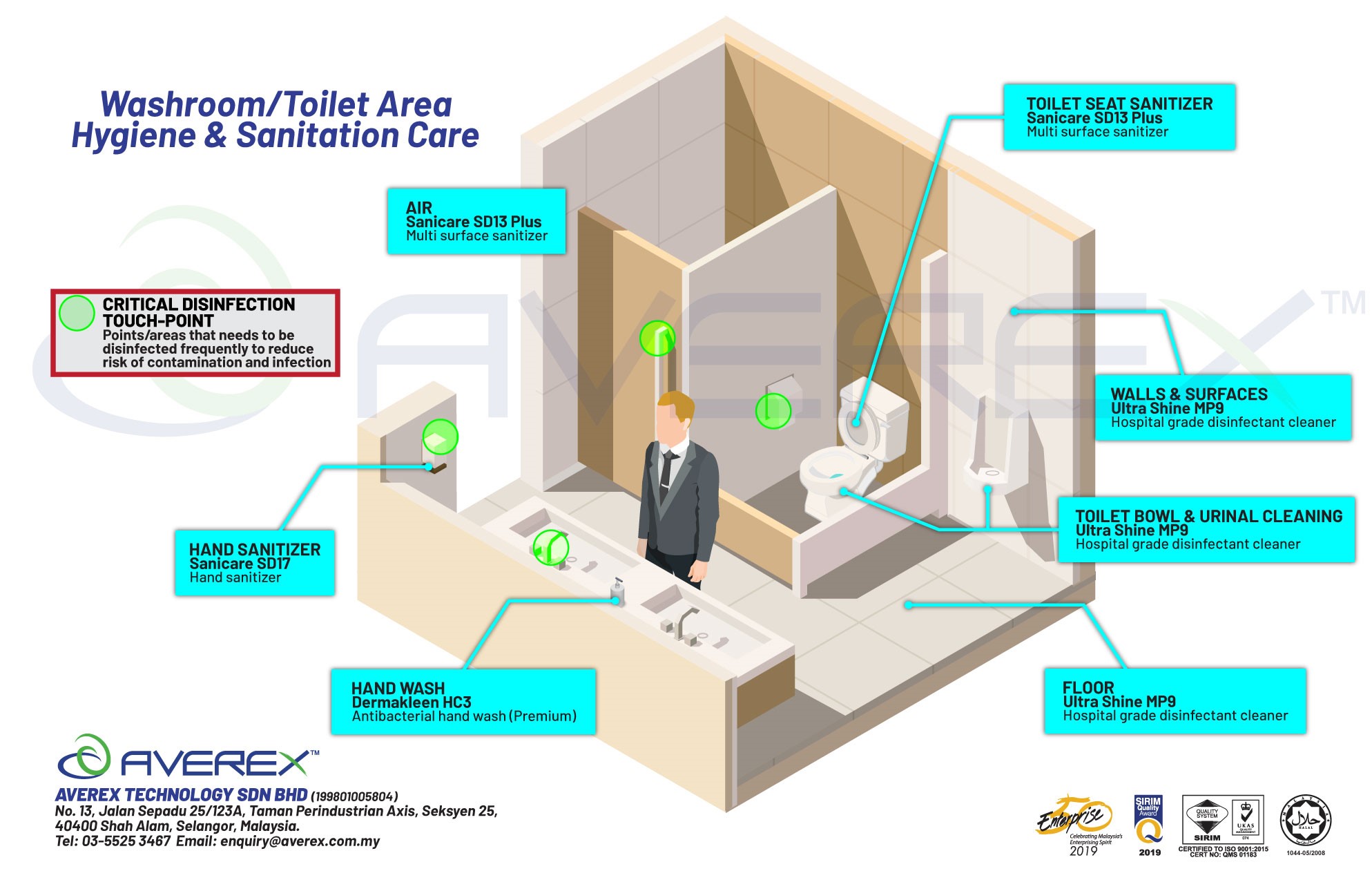 We are now providing wholesome packages for your disinfectant and sanitizing needs, not only for your work premises but inclusive of your employee's personal hygiene needs as well.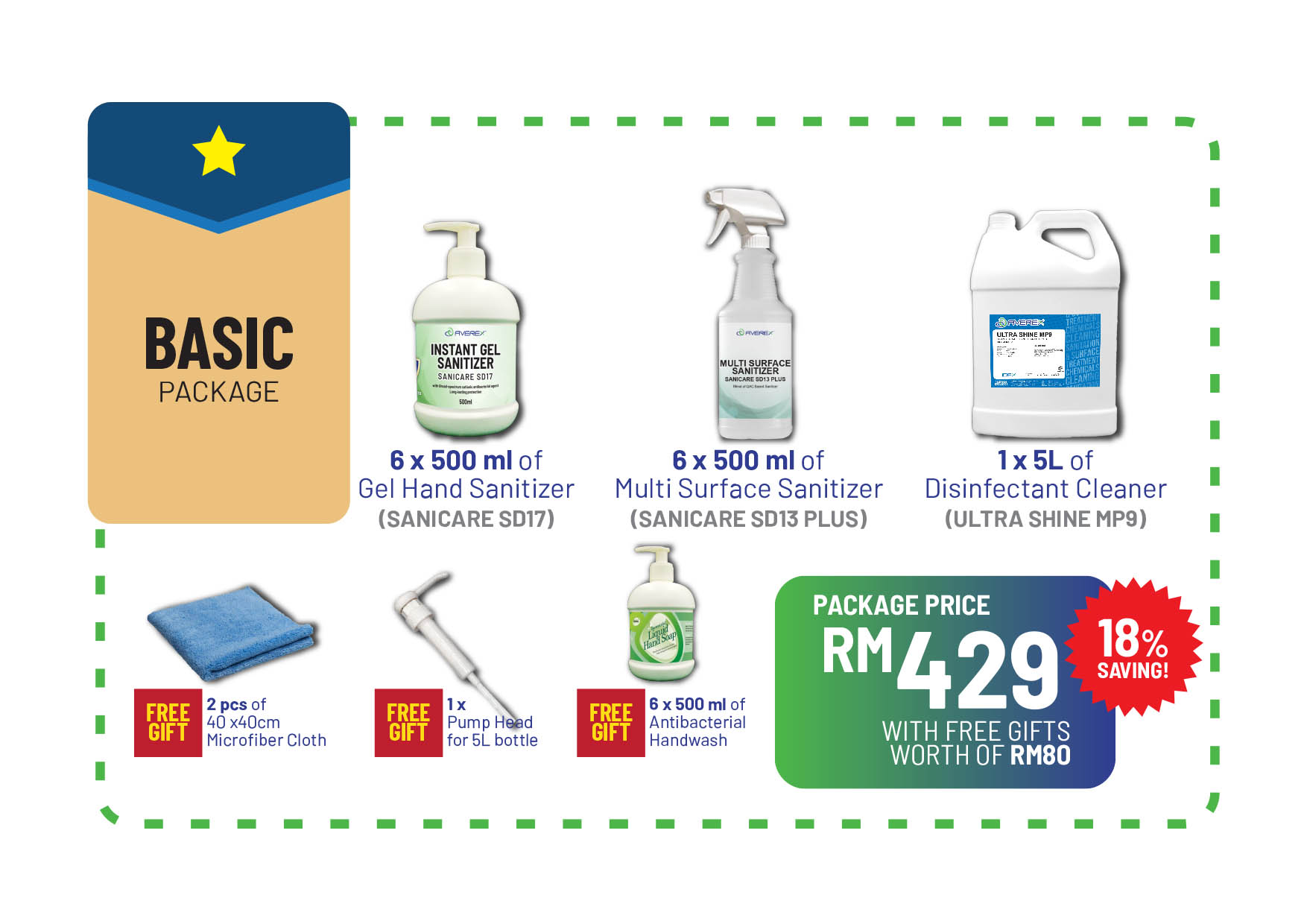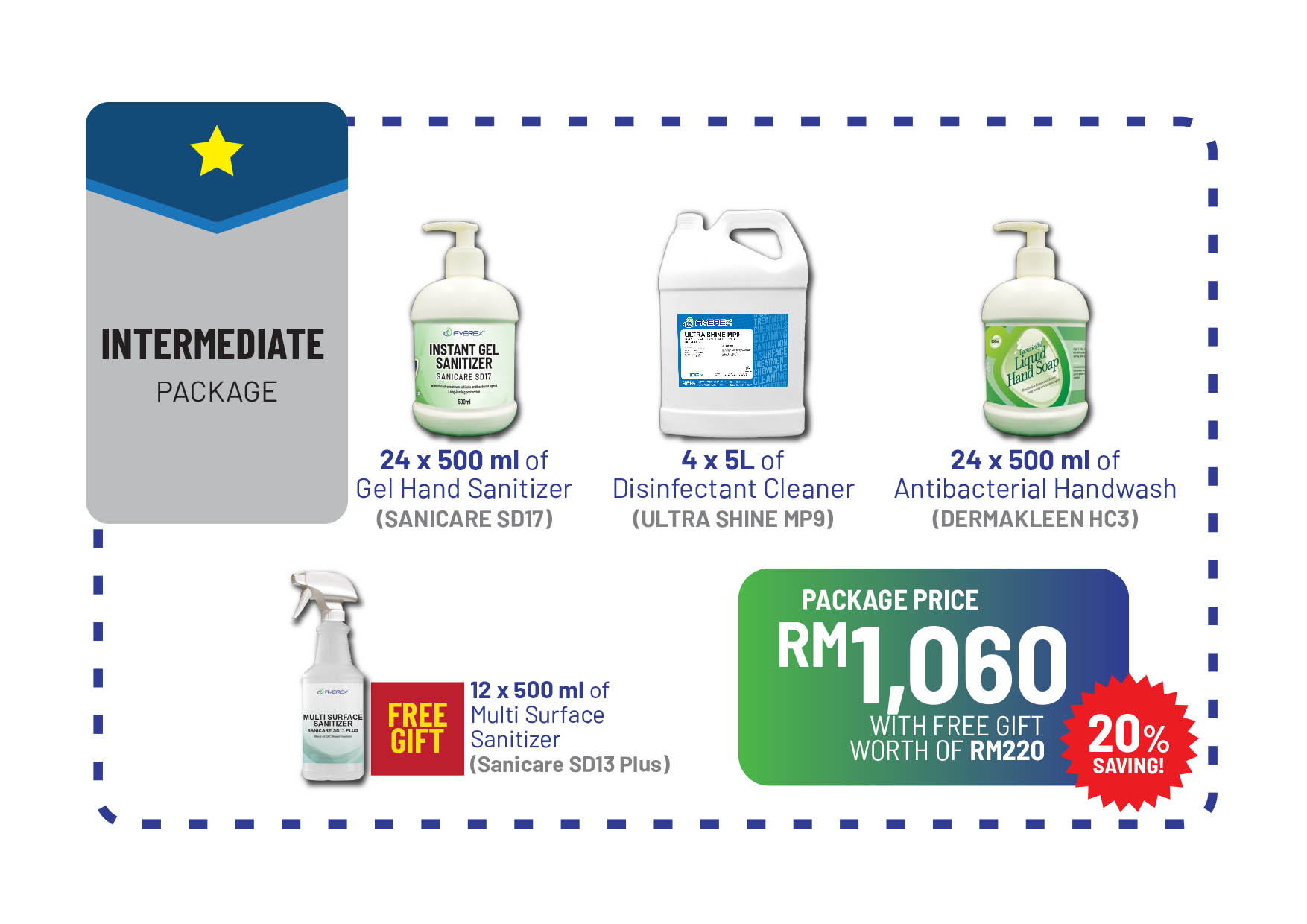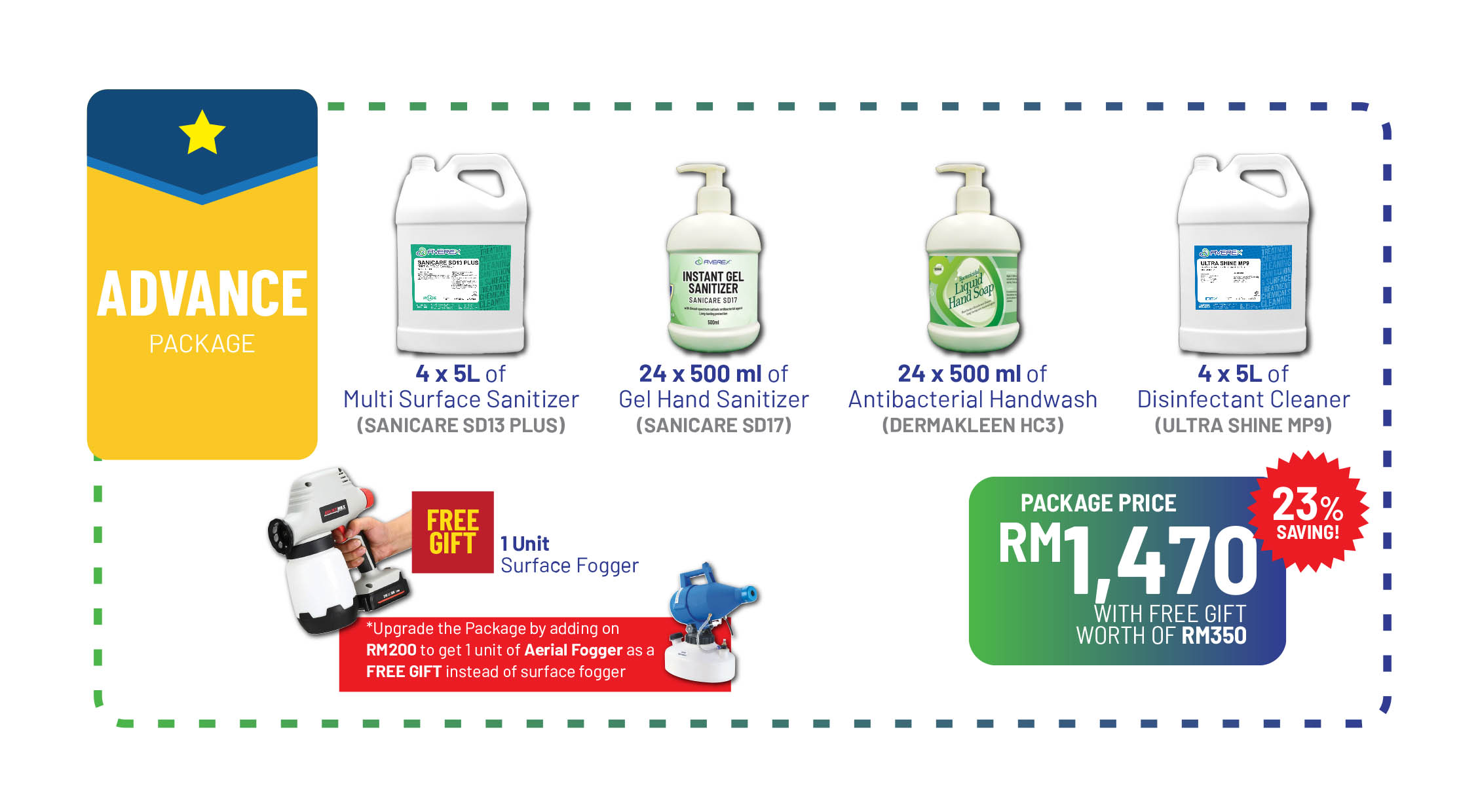 *All the packages are inclusive of free delivery
* The products and equipment are also available for single purchases. Refer to our sales personnel for more information
*Terms & Conditions applies